HAVE A COLLECTION TO SELL? were ALWAYS BUYING!! Call about your collection: 310 471 1959 or email at: gfg@gfg.com
SPECIAL: 10% DISCOUNT ON ALL ORDERS OVER $30
LOGIN
SHOPPING CART
SO... YOUR A YANKEE FAN??

Well, this has to be one of the toughest tickets in town! Yes, a Ticket stub, and program to Larsens perfect game!

SOLD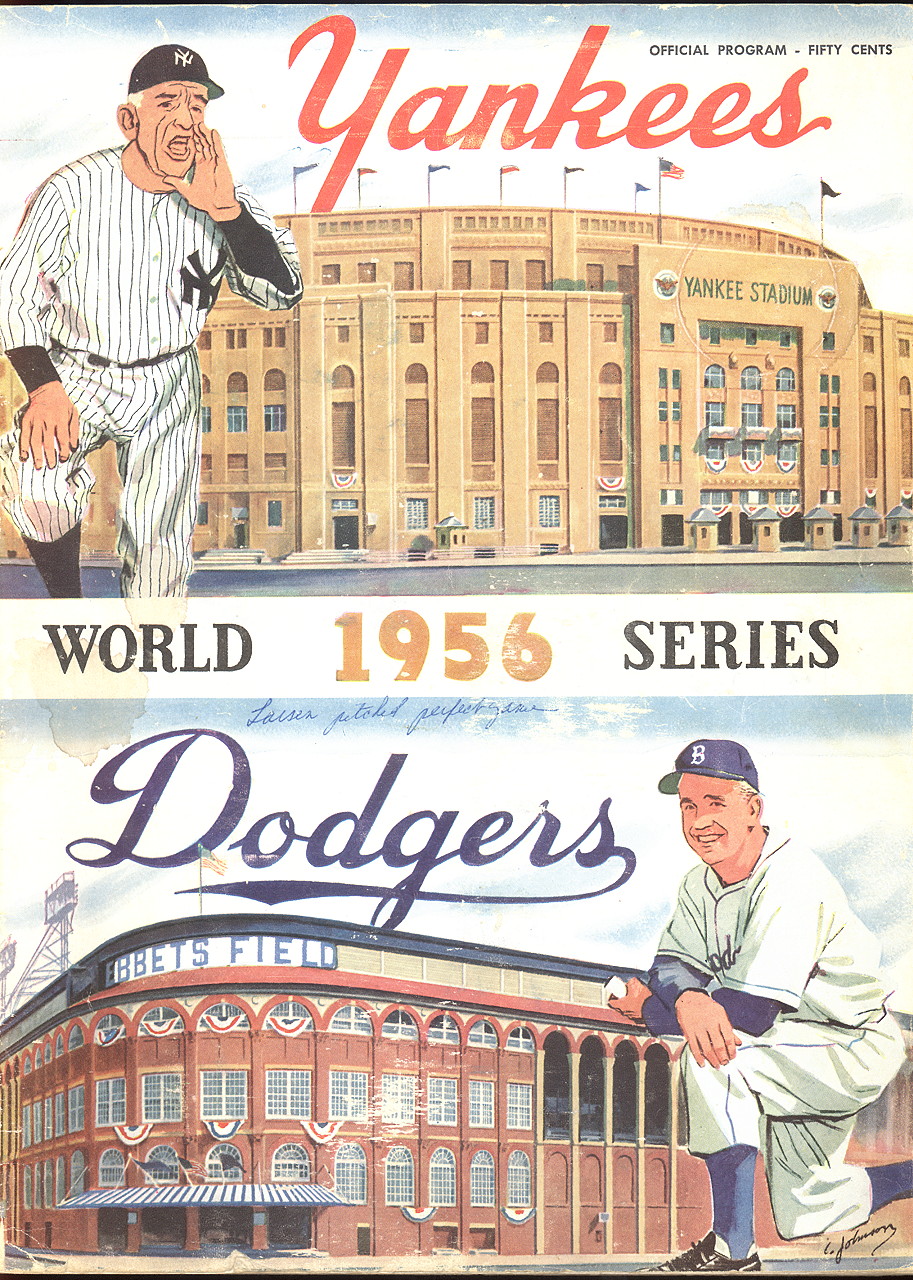 Inside this program, presumably signed that day at the ball park, are the signatures of Larson, Ford, Slaughter, and Skowron of the Yankees, and Newcombe and Maglie of the Dodgers. All like the Larsen shown. The Larsen is on Page 37. below.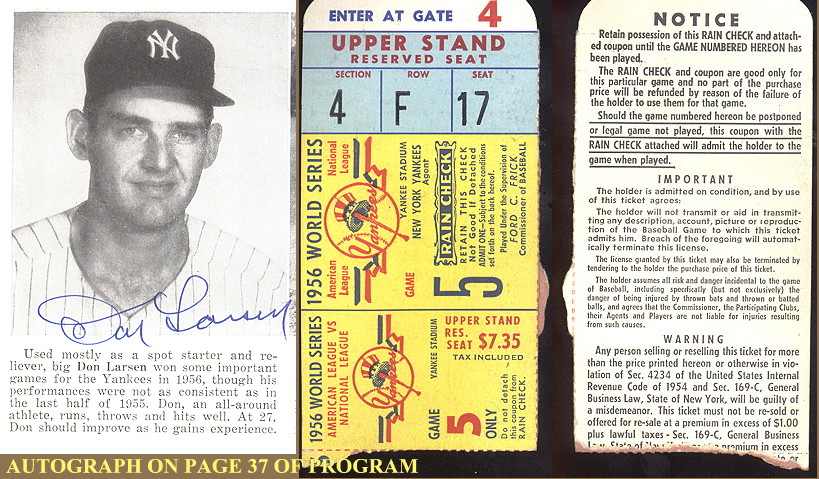 COMPLETE LISTS FOR ALL TOPPS CARDS, 1948 THROUGH 1987 RIGHT HERE!!
We now Accept Paypal for all purchases.





10 Day Moneyback guarantee on all card sales.
You can email us at: gfg@gfg.com
or call us at 310-471-1959
NOTICE: IN THE INTEREST OF AVOIDING VIRUSES, IF YOU SEND EMAIL, AND LEAVE THE SUBJECT FIELD BLANK, YOUR EMAIL WILL PROBABLY BE DELETED.

Or send orders to:
Dave's Vintage Baseball Cards
David Levin
p.o. box 251887
Los Angeles, California. 90025
USA
California shipments/sales will have Sales Tax added.
Orders under $20 are subject to an additional handling charge.
Card availability and prices subject to change.
Copyright © 1997 all rights reserved ! to Copyright © 2019 all rights reserved !